Welcome to the Doctor Artist Wiki,
the Dawn of the New Hour resource that anyone can edit.
We are currently maintaining 61 articles and 121 files, and you can help!
Spoilers are appropriately enclosed in spoiler tags. See our policy for details.
The Doctor Artist Wiki's featured article
This week's featured image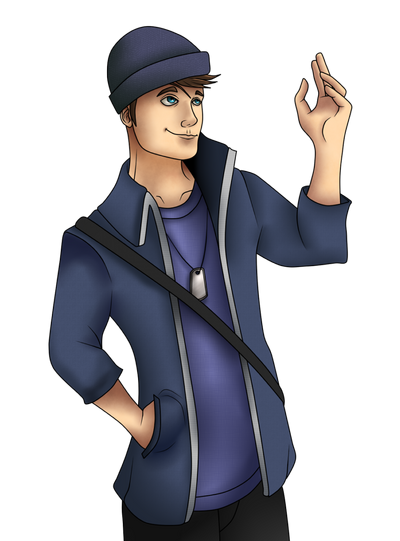 Menu art and promotional art of Blake from Dawn of the New Hour. Blake is one of the Original Three, the first playable characters involved in the player's party. He is also a member of the Cosplayer group, characters who show up at the Convention in Otnemarcas. Wielding Guns as his main weapon, Blake has the highest damage output as of Aurum Demo 1.7.
Currently fighting at the arena...



Go on and get voting! Also, suggest a fight!
Site notice
Future features include podcasts, devlogs, video logs, Let's Plays, and more!
July 4th: Teased Enemy now named Maysmol
July 3rd: New enemies teased by Facebook Page
June 21st: Aurum Demo continues production
April 14th: Miranda teases future trailers to be a possibility
March 9th: Aurum Demo updates return to RPGMakerWeb Forums